Dentistry Done Perfectly !
Looking for a dental clinic that cares for you and your loved forever?
Facekraft Dental Implant Centre is the one for you.
Our team is passionate about building lifetime relationships through positive experiences.
We Have :
Transparent Pricing
Unparalleled Technology
Attention to Smallest of Details.
"Our word is our worth. We promise to do it right, timely, and for a fair price."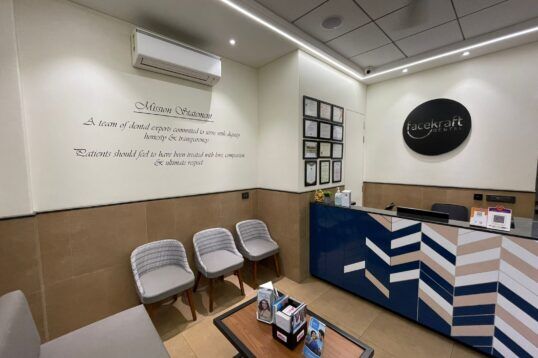 I consulted Dr. Saloni Jain for my teeth root canal everything was so professional and nature is too good.
She explained me the whole process and ensured that i am comfortable throughout the treatment.
Without a doubt, all I want to say is you are in good hands! I couldn't be happier with the results, Absolutely Flawless.
The Best Dental Care one can get!
Highly recommended!
---

I've been visiting FaceKraft for all my dental problems and Dr. Prateek has always been supportive and precise in his treatments, he examines the cause in detail before taking any necessary action and it had been perfect every time.
I suggest everyone with dental queries and problems to give Dr. Prateek a go for sure!
---

Comprehensive care, one convenient location
General Dentistry
Teeth Cleaning, Cavity fillings and x-rays are just the beginning.We are equipped to do much more than this.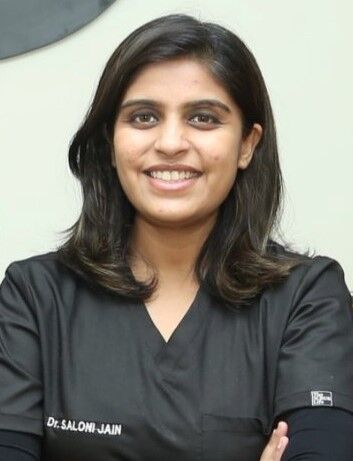 Cosmetic Dentistry
Dr Saloni Jain is the best dentist for smile makeover in Jaipur. At Facekraft Dental we provide Invisible aligners for irregular teeth, veneers, and teeth whitening.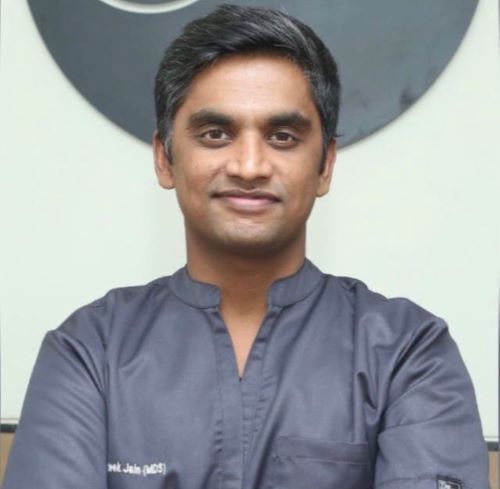 Dental Implants.
Dr.Prateek Jain in the best dental implant specialist in Jaipur. Patients from Dubai, Tanzania, South Africa and all over India come to get damaged or lost teeth replaced with dental implants at our clinic.
Full Mouth Dental Implants
We are experts in Dental Implants.
Consult Dr.Prateek Jain if you want to get fixed teeth on dental Implants.Dr Prateek is a guide mentor and teacher in the field of Dental Implants.
He regularly performs full mouth dental implants in Jaipur and if you want to know more about the full mouth dental implants cost then please read further by clicking on the button below.
Our team believes in top notch yet affordable dental care.
We offer straightforward pricing, clear estimates, and an unprecedented commitment to deliver what has been promised.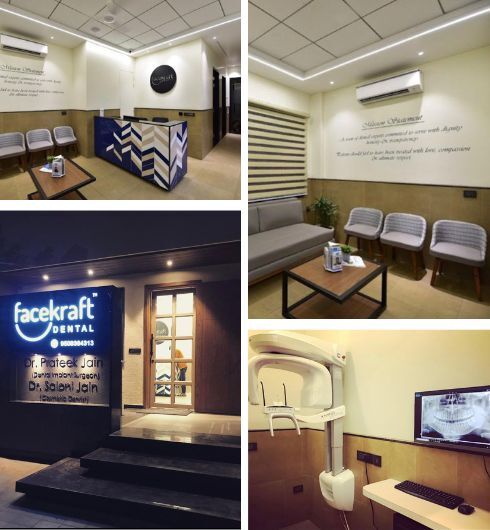 We're conveniently located in Jaipur and our clinic has ample amount of free parking space.
Facekraft Dental,
30.Keshav Vihar,Behind Riddhi Siddhi Sweets,
Gopal Pura,
Jaipur-302018
Monday–Saturday: 9.30 AM– 8 PM
Book Your Visit Online
View available appointments and enjoy dentistry done right.
+FREE teeth whitening for life.